Integrated Risk Management
Our Analytics research aims to provide new understanding for investors on how markets, asset classes and individual securities may be linked from a risk perspective. From cutting-edge models for traditional and alternative asset classes to understanding how macroeconomic factors affect asset prices to stress testing scenarios with robust single security coverage, we examine risk for clients' entire portfolios and across investment horizons.

fEATURED research papers and Blog posts
---
Credit binge hangovers have historically been a challenge

Blog Post: Credit spreads and debt issuance are at historical levels, as credit markets show signs of overheating. We analyze the historical short- and long-term credit returns to see how investment grade and high yield debt has performed following previous credit bull runs. Long-term credit investors may wish to consider reviewing their asset allocation strategies.
---
Is the bond-equity hedge slipping away?

Blog Post: In October, both the U.S. bond and equity markets fell during the second major sell-off in 2018. Is this an end to the bond-equity hedge? What are the implications for long-term investors with traditional 60/40 allocations?
---
Hedge Fund returns: Is fund selection important?

Blog Post: Many investors view hedge funds as a way to generate returns uncorrelated with other parts of the portfolio. We found that performance and sources of performance varied, but that exposure to traditional and factor investing strategies accounted for the majority of a typical hedge fund's returns. Should hedge fund investors pay particular attention to fund selection?
---
Are Argentina and Turkey just the first dominoes to fall?

Blog Post: Sharp corrections in the currency and debt markets of Argentina and Turkey have alarmed investors, raising concerns about possible contagion throughout emerging-markets (EMs). Could other EM countries be heading in the same direction?
---
Is MBS refinance risk increasing?

Blog Post: With interest rates rising, how much do investors need to think about refinance risk? We consider what the MSCI Agency Prepayment Model and the MBS markets are telling us, as well as the potential impact of recent moves to loosen mortgage credit requirements.
---
Managing Risk Over Different Investment Horizons

Blog Post: Given high market valuations, some investors worry that a market pull-back may be at hand. Earlier this year, we saw markets gyrate – what if volatility returns? How investors respond to changing market conditions may depend on their time horizons.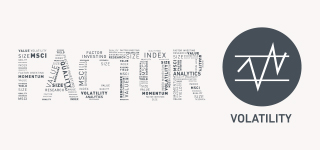 MARKETS ARE WORRIED DESPITE LOW-VOL SLUMBER
Institutional investors may be scratching their heads at why the widely watched measure of market concern known colloquially as the "fear index," or VIX, recently reached a 23-year low despite plenty of reasons for the sort of uncertainty that makes markets jittery.
What is the future of the ECB's corporate bond program?
With average purchases of €7.8 billion ($8.7 billion) per month, the European Central Bank's corporate bond buying program (CSPP) has become a major driver in the market.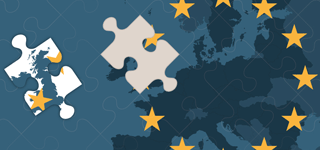 Why Brexit and Economic Exposure Matters
The performance of markets post-Brexit highlights the importance of capturing how companies across different industries are exposed to economic activity beyond their domestic borders.