Integrated Risk Management
Our Analytics research aims to provide new understanding for investors on how markets, asset classes and individual securities may be linked from a risk perspective. From cutting-edge models for traditional and alternative asset classes to understanding how macroeconomic factors affect asset prices to stress testing scenarios with robust single security coverage, we examine risk for clients' entire portfolios and across investment horizons.

fEATURED research papers and Blog posts
---
GICS CHANGES: RISK DEPENDS ON HOW IT'S MEASURED

Blog Post: As some very large companies switch sectors because of changes to the Global Industry Classification Standard (GICS®) structure, there will likely be implications for investors. We looked at how these changes may affect the risk profiles of six of the largest reclassified companies.
---
Managing MBS risk in a rising rate environment

Blog Post: Rising interest rates has potentially dramatic implications for all investors. MBS investors may need to be aware of the risk of the duration extending as homeowners slow down mortgage prepayments.
---
Remember, US inflation is a long and winding road

Blog Post: A remarkable calm has settled upon the U.S. bond market, with interest rate and inflation risk at their lowest levels of the decade. Is the market's calm justified or is it understating the potential for future volatility?
---
Backtesting Risk Models

Research Paper: In this semi-annual update of the MSCI Model Backtesting Review, we evaluate the performance of three risk methodologies available in RiskMetrics RiskManager: Standard Normal Monte Carlo, Historical, and a new Fat-Tailed Monte Carlo methodology. The backtest was performed over the 12-month period ending June 30, 2018. Compared to previous studies, these models are tested on an extended scope of fixed income and equity portfolios, representing different segments of the U.S. and global equity and bond markets.
---
What if credit spreads widen?

Blog Post: Despite record economic growth in the U.S., market conditions have wary credit investors on the lookout for trouble as the credit cycle matures. Should spreads suddenly widen, investors may want to be prepared for BBB credits cascading into the high-yield market. It may be time to strategize for seemingly remote scenarios.
---
Why is Tesla a short-selling target?

Blog Post: Elon Musk, founder and CEO of Tesla, suggested in a series of tweets that going private could help Tesla avoid the scrutiny of quarterly reporting and pressure from short selling. Do companies targeted by short sellers share common characteristics? Could factor analysis help investors identify stocks that may become short-selling targets?
---
What happens if Italy leaves the EU?

Blog Post: With populist policies on the rise, globally, many believe Italy's coalition government could add to the EU's challenges by pursuing populist strategies that could further disrupt both equity and bond markets. We consider two scenarios – a severe and mild one – with very different implications.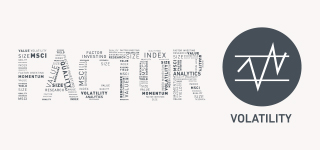 MARKETS ARE WORRIED DESPITE LOW-VOL SLUMBER
Institutional investors may be scratching their heads at why the widely watched measure of market concern known colloquially as the "fear index," or VIX, recently reached a 23-year low despite plenty of reasons for the sort of uncertainty that makes markets jittery.
What is the future of the ECB's corporate bond program?
With average purchases of €7.8 billion ($8.7 billion) per month, the European Central Bank's corporate bond buying program (CSPP) has become a major driver in the market.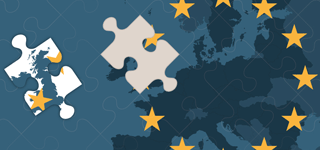 Why Brexit and Economic Exposure Matters
The performance of markets post-Brexit highlights the importance of capturing how companies across different industries are exposed to economic activity beyond their domestic borders.