Hedge funds occupy an important role in the financial system. They are among the mechanisms that provide price discovery, for example. The price discovery function means that some investors have the potential to receive an incremental return from hedge funds.
This potential incremental return is, of course, balanced against incremental risk. Understanding and managing the sources of risk in a hedge fund portfolio requires analytic tools that provide greater transparency into skill‐based returns generated by hedge fund managers.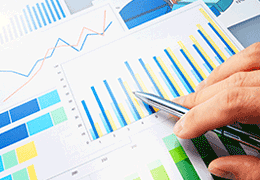 MODELS
MSCI's Barra models use a factor structure to enable our clients to forecast risk for equity, fixed income, cash and derivative instruments at both the asset and portfolio level. The industry standard since the 1970s, our models provide broad equity coverage across developed, emerging and frontier markets. Clients use Barra models for risk forecasting, portfolio construction, performance and risk attribution, and as input to alpha generation.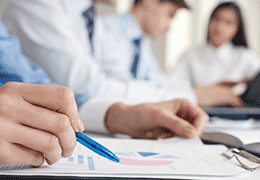 Research
As more institutional investors focus on factor-based investing, sorting out the sources of hedge fund performance is becoming increasingly important. In a 2014 study, MSCI researchers found that although hedge funds in the aggregate have underperformed public market equities, fully accounting for factor exposures paints a more nuanced picture. Over the study period, some hedge fund strategies added value, others had mixed performance, and others underperformed. This picture suggests that having the right models and diagnostic tools is an important component of structuring and managing a hedge fund portfolio. Download the 'Understanding Hedge Funds in a Factor-Based World' research paper.
CAPTURING NON-TRADITIONAL SYSTEMIC RISK
CAPTURING NON-TRADITIONAL SYSTEMIC RISK
The Barra Hedge Fund Model constructs alternative risk factors to capture the non-traditional portion of systemic risk stemming from strategy, illiquidity or non-linearity in hedge funds.
POSITION-LEVEL ANALYTICS
RiskMetrics HedgePlatform helps clients manage their hedge fund investments using analytics calculated on the position-level holdings of each fund. Our hedge fund holdings data and the RiskMetrics engine provide robust modeling of positions.
SYSTEMATIC EQUITY STRATEGIES
SYSTEMATIC EQUITY STRATEGIES
All new Barra models include Systematic Equity Strategies, which help to capture previously hidden sources of risk and performance, thereby improving the accuracy and explanatory power of risk models, especially during periods of economic crisis.