MSCI Real ESTATE RESEARCH SNAPSHOT 2018
MSCI Real Estate Research Snapshot 2018
MSCI REAL ESTATE RESEARCH SNAPSHOT 2018
MSCI Real Estate Research Snapshot 2018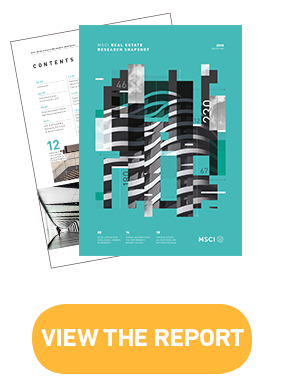 This year's Real Estate Research Snapshot highlights the broad range of investment problems MSCI Real Estate's data can be applied to. We begin by emphasizing the importance of global consistency in data by providing an overview of global property market trends across sectors and markets. As part of the wider MSCI business, we also explore issues relevant to asset owners, looking at real estate from a higher perspective. Questions surrounding interest rate risk and currency hedging are addressed here, as are broader questions of how to consistently approach the analysis of core and opportunistic real estate. We hope the Real Estate Research Snapshot provides you with some useful insights to inform your future real estate investment decisions and invite you to engage with us to find actionable solutions.
Jay McNamara,
Managing Director, Head of Real Estate, MSCI

WIll Robson,
Executive Director, Global Head of Real Estate Applied Research, MSCI
GLOBAL REAL ESTATE PERFORMANCE IN 2017
RETAIL APOCALYPSE: SHOULD MALL OWNERS BE WORRIED?
Retail Apocalypse: Should mall owners be worried?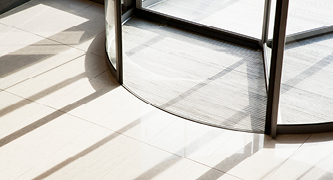 Examination of how retail asset performance has been affected by the 'death of the mall'.

Read the snapshot article
Read the full paper
INDUSTRIAL IN THE LIMELIGHT: SECULAR SHIFT OR CYCLICAL ROTATION
Industrial in the limelight: Secular shift or cyclical rotation



We look at the overwhelming positive performance of the industrial sector in more detail.

Read the snapshot article
Read the full paper
GLOBAL GATEWAY CITIES: THE PERFORMANCE BEHIND THE HYPE
Global Gateway Cities: The performance behind the hype

We answer the questions on whether Global Gateway Cities, which include London, New York and Tokyo, offered the superior and safer investments to justify their premium pricing?

Read the snapshot article
Read the full paper
Research snapshot - parallax 1
RE snapshot - dashboard 1
Research snapshot - parallax 2
ASSET-LEVEL UNDERWRITING IN REAL ESTATE
BRICK BY BRICK: ASSET-LEVEL UNDERWRITING IN REAL ESTATE
Brick by Brick: Asset-level underwriting in Real Estate



Due to the private nature of real estate, we often have to make decisions based on broad market-level information but determining underwriting assumptions for individual properties requires greater specificity.

Read more
HOW E-COMMERCE IS RESHAPING THE FUTURE OF RETAIL PROPERTIES
How e-commerce is reshaping the future of retail properties

We discuss how and to what extent e-commerce has disrupted industries once considered staples in retail properties.

Read more
Research snapshot - static image