Russia Indexes' Reclassification Had a Large Effect on EM Energy
Russia Indexes' Reclassification Had a Large Effect on EM Energy
Russia Indexes' Reclassification Had a Large Effect on EM Energy
We wrote previously that the March 9 reclassification of the MSCI Russia Index to the status of a stand-alone market had minimal impact on the characteristics of the MSCI Emerging Markets (EM) Index. The effects on the energy sector, however, were more pronounced.
Even before the imposition of global sanctions on Russia in response to its invasion of Ukraine, Russia was far from its high point of a nearly 50% weighting in the MSCI EM Energy Index 20 years ago, when the term BRIC— Brazil, Russia, India and China — was first coined. That said, at a 30% weighting, it was still the largest country in the sector index at the end of 2021.
For perspective, when we look with a wider lens and consider the world as a whole, including developed markets, Russia's weight was only 6% of the MSCI ACWI Energy Index as of the end of last year.
Russia had largest weight of BRIC countries in the MSCI EM Energy Index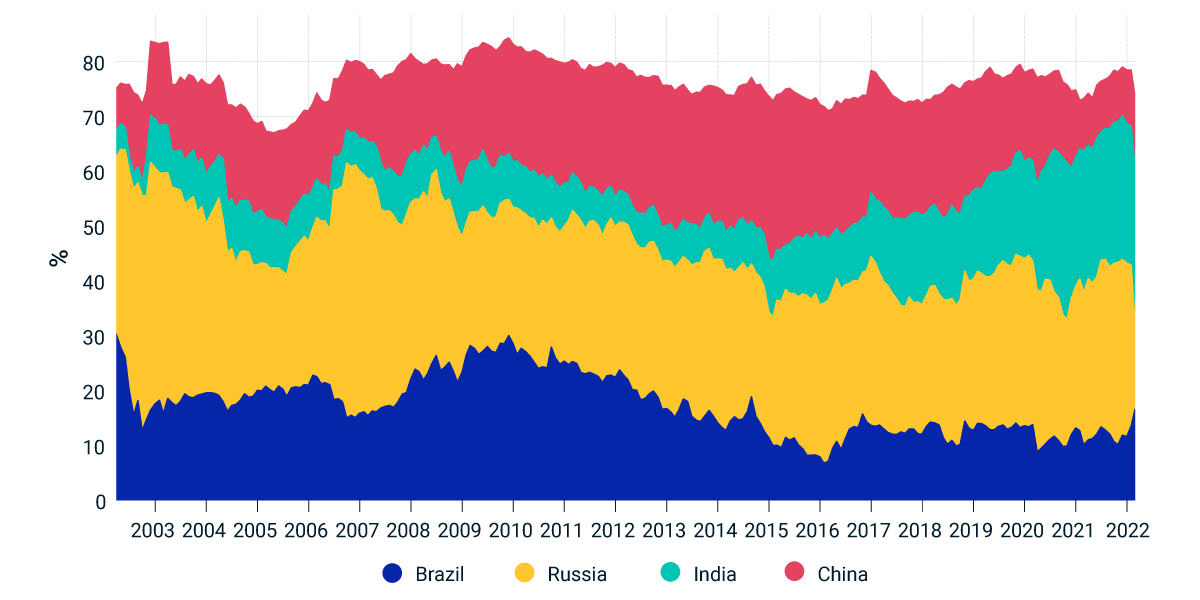 Data from March 2002 to February 2022.
Russia's weight in the MSCI ACWI Energy Index was less significant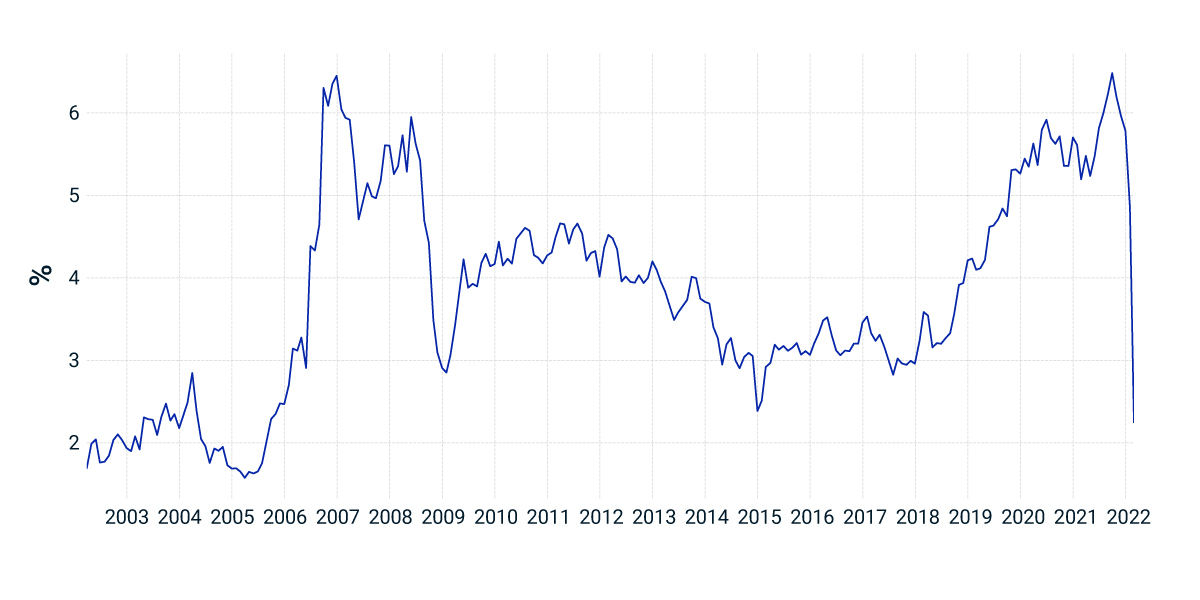 Data from March 2002 to February 2022.

Related Content
Research and Insights
Our investing insights explore the topics that matter most, whether on climate and ESG, current market trends or global investing and risk management across asset classes.
Explore More
Russia Indexes' Reclassification Had a Large Effect on EM Energy related content