MSCI Factor Indexes
The MSCI Factor Indexes are rules-based indexes that capture the returns of systematic factors that have historically earned a persistent premium over long periods of time—such as Value, Low Size, Low Volatility, High Yield, Quality and Momentum.
MSCI launched the industry's first Minimum Volatility index in 2008, and now we provide a broad range of factor indexes. Approximately USD 190 Billion are estimated to be benchmarked to MSCI Factor Indexes.1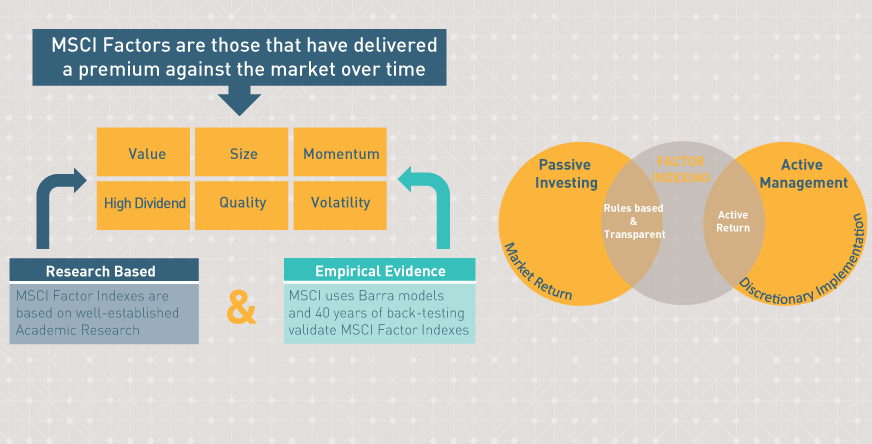 1 Data as of March, 2017 and reported as of June, 2017 by eVestment, Morningstar, Bloomberg and MSCI.
ADDITIONAL INSIGHTS AND RESEARCH
Research Spotlight
Winner of the William F. Sharpe Achievement Awards for ETF/Indexing Paper of the Year 2014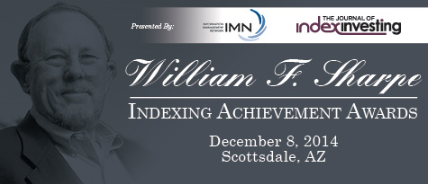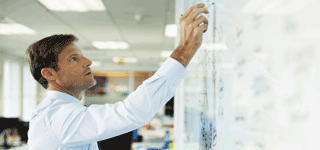 The Index Matters
MSCI indexes are at the heart of the global investment process. Read more about how we focus on helping you succeed.